Aon's Top Cyber Threats for 2019 Revealed
Companies' cyber risk profiles should be updated in tandem with each new digital technology that it embraces, according to Aon in its 2019 Cyber Security Risk Report. The scale of attacks and their impact on organizations is intensifying, and as we recently reported, are becoming less predictable. Ransomware attacks may have peaked in 2018, as industry experts have noted, which sent malicious actors reverting to good old fashioned digital extortion, albeit with a slight twist.
Adopting a proactive outlook is the best way for companies to respond to the complex and changing set of cyberrisks, said Jason J. Hogg, CEO of Aon Cyber Solutions.
"To better prepare against attack, organizations should continually assess their overall cyber risk profile, remediate where recommended and proactively manage their defense," Hogg said.
The report discusses eight prominent areas where organizations are expected to face cybersecurity threats this year.
Technology
Supply Chain

IoT
Business Operations
Employees

Mergers & Acquisitions
Regulatory
Board of Directors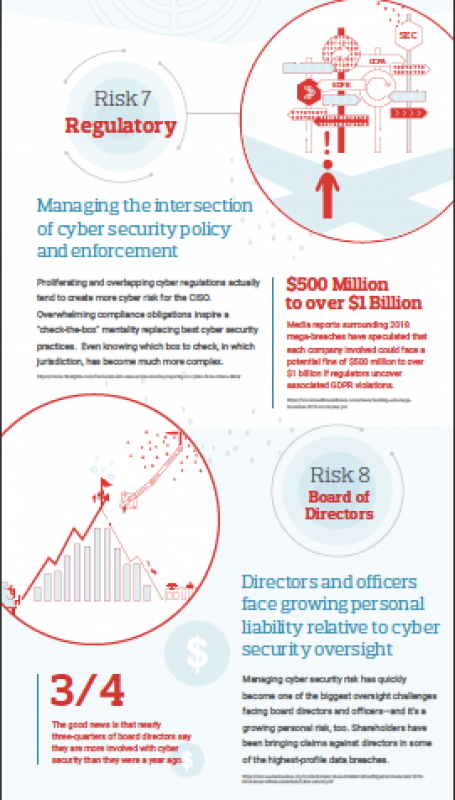 Risk Management Magazine and Risk Management Monitor. Copyright 2021 Risk and Insurance Management Society, Inc. All rights reserved.
National Law Review, Volume IX, Number 51