Alibaba: The Case of Massive Fraud in China
The website Alibaba.com claims to be "the global leader in e-commerce for small businesses." It acts as a platform for global trade involving millions of buyers and suppliers around the world and is known as the largest B2B commerce site in China and one of the biggest in the world. Any way you put it, Alibaba.com is a success. Or was.
It seems the folks running the site were not so successful in one area of business: fraud prevention. The site allowed phony suppliers to set up accounts on the site and sell their goods (mostly low cost electronics) to buyers. Once actually supplying the small amounts of goods to buyers, the sellers moved on to high-ticket items and would take large orders from overseas businesses who paid upfront. The sellers would never deliver.
What's more troubling is that most of these sellers were labeled "Gold Suppliers" by Alibaba.com, meaning they were checked out by the Alibaba staff and were deemed reliable and trustworthy. Some reports claim the Alibaba staff turned the other other way since they work on commission for each sale.
Though the company said only about 100 of 5,000 sales employees were implicated in the fraud, during the past two years more than 2,300 complaints were filed. According to the numbers the company supplied, the total losses suffered approached $2.8 million. The company's stock price on the Hong Kong Stock Exchange dropped 8% Tuesday. And though management did take some measures to respond, the company's top leaders deemed them inadequate. The board of directors' investigation found that "sales people were incentivized to bring in as many paid suppliers as possible without regard to quality. There was a breakdown of the company's internal check-and-balance systems."
After news of the fraud was made public, David Wei, chief executive since 2007, and Elvis Lee, the company's chief operating officer, stepped down.
Though it is Alibaba's responsibility to police its website, ensuring fraudulent activity of any kind is prevented, it is also the responsibility of the consumer to do a little research of their own. With a Google search of Alibaba, I came across a site solely intended to publicize the wrongdoings of Alibaba.com and its staff. The site, appropriately namedAlibabaScam.com, lists hundreds of complaints, some dating back years, from buyers who were ripped off, giving detailed information regarding the con artist's name, email address, website URL and Paypal account name used. It makes one wonder why it took so long for any action to be taken against such a fraudulent company. Buyer beware. Always.
More from the Economist blog.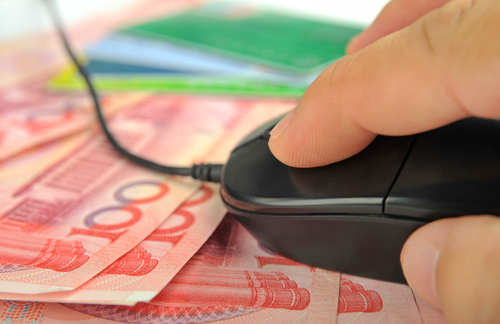 Risk Management Magazine and Risk Management Monitor. Copyright 2022 Risk and Insurance Management Society, Inc. All rights reserved.
National Law Review, Volume I, Number 55