Low Insurance Impact Expected from Haiyan
Damage in the Philippines from Typhoon Haiyan is widespread, with new information emerging daily. Insured losses, however, are expected to be low, with the greatest impact on smaller reinsurers, according to insurance industry reports.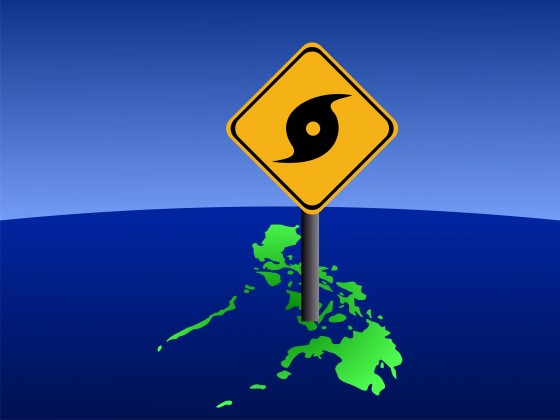 A.M. Best said in a briefing that it expects insured losses to be minimal, as non-life insurance is less than 1% of the country's gross domestic product.
"Insured losses in the Philippines will be spread across many segments, including per­sonal lines, fire and property, and marine hull. Fire/property and marine hull will be well reinsured through the major global reinsurers and through Lloyd's, which will also absorb some marine losses on a primary basis. Net losses to primary insurers will be limited, and some commercial losses also may be covered through captives or other forms of self-insurance," the report said.
A.M. Best expects Haiyan to be an "earnings event for reinsurers" – more substantial for smaller, regional reinsurers. While it is expected to have minor impact on larger global companies, it is "yet another loss on top of recent catastrophes in Europe."
In an update, Dr. Robert Hartwig of the Insurance Information Institute said that economic damages will be significant, with Haiyan having a "major negative impact on the Philippine economy."
He noted two reasons why insured losses from Haiyan are likely to be low:
• The storm did not have a direct impact on Manila, the capital and largest city in the Philippines, well to the north of the track of Typhoon Haiyan.
• The Philippines is a small market for property/casualty insurance, with premiums of just $1.23 billion written in 2012. This amounts to $12.70 per person, compared to $1,223.90 per person in the U.S. "Even compared with the rest of Asia, the penetration of insurance in the Philippines is relatively low," Hartwig said in the report, adding that per capita premiums in Asia were $91.90 in 2012.
In 2012 the Philippine's GDP per capital was ranked 124th out of 184 countries by the International Monetary Fund, he said. The Philippine economy has grown steadily, however—at an annual rate of 7.5% as of the second-quarter of 2013—and should become better insured in the future.
Philippines Life and Nonlife Insurance Premiums, 2012
| | |
| --- | --- |
|   | Direct premiums written |
| Nonlife premiums * | $1,231 |
| Life premiums | $2,265 |
| Total premiums | $3,496 |
| Percent of total world premiums | 0.08% |
* Includes accident and health insurance.
Source: Swiss Re, sigma, No. 3/2013.
Risk Management Magazine and Risk Management Monitor. Copyright 2022 Risk and Insurance Management Society, Inc. All rights reserved.
National Law Review, Volume III, Number 321