Tool Calculates Natural Hazard Risk to Property
Potential for hurricanes and storm surges, the possibilities of wildfires and sinkholes, and an extensive coastline make Florida rank as the state with the highest risk of property damage from natural hazards, according to a new analysis by CoreLogic. Second on the list is Rhode Island, with Michigan coming in with the lowest ranking for risk.
The analysis was derived from the Hazard Risk Score (HRS), a new analytics tool that gathers data on multiple natural hazard risks and combines the data into a single score ranging from 0 to 100. The score indicates risk exposure at the individual property and location level, CoreLogic said. In calculating an overall score, the probability of an event and the frequency of past events are significant contributing factors to determine risk levels associated with individual hazards, along with each hazard's risk contribution to total loss.
"Florida's high level of risk is driven by the potential for hurricane winds and storm surge damage along its extensive Atlantic and Gulf coastline, as well as the added potential for sinkholes, flooding and wildfires. Michigan alternatively ranks low for most natural hazard risks, other than flooding," Howard Botts, Ph.D., vice president and chief scientist for CoreLogic Spatial Solutions, said in a statement.
HRS measures risk concentration and pinpoints the riskiest places in the country. "This insight is critical in conducting comparative risk management nationwide and fully understanding exposure to potential natural hazard damage," Botts said.
The tool can be used to improve decision-making and enhance business operations, including:
• Business continuity and disaster recovery planning
• Analyzing risks associated with properties
• Measuring savings of mitigation compared to the potential damage of a hazard
• Evaluating natural hazard levels of distribution and supplier networks
• Recognizing if underinsured or uninsured properties could be at risk of default
• Adverse selection avoidance and identification of good risk properties.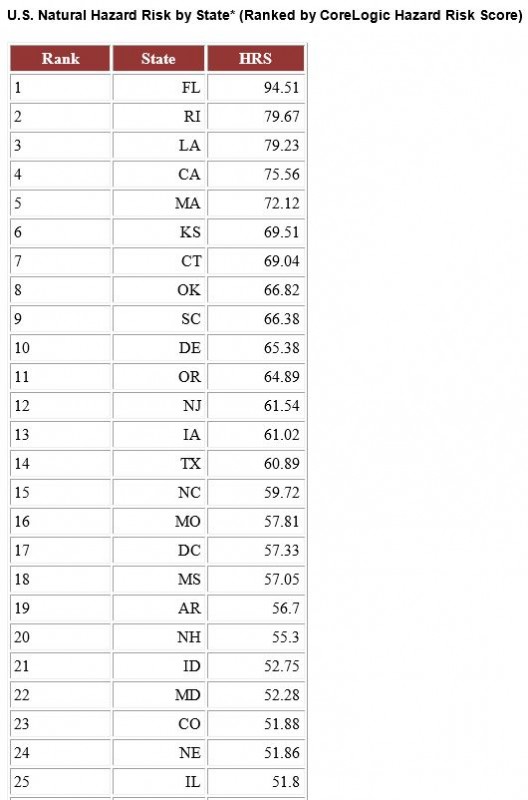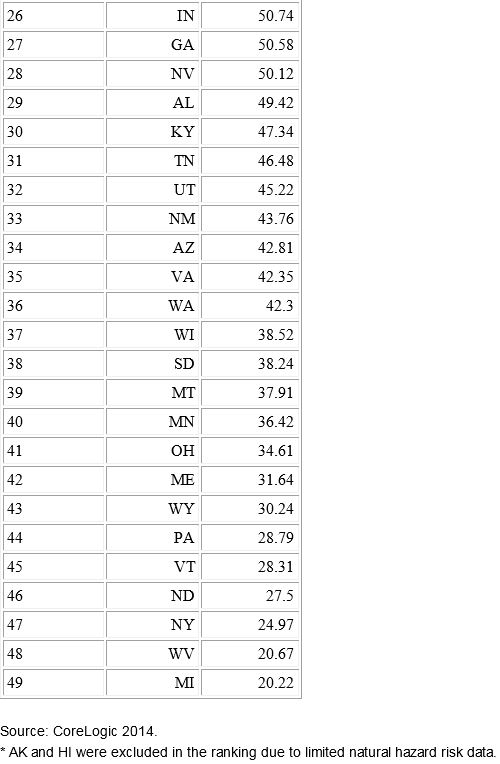 Risk Management Magazine and Risk Management Monitor. Copyright 2022 Risk and Insurance Management Society, Inc. All rights reserved.
National Law Review, Volume IV, Number 258