American Law Institute Delays Action on Liability Insurance Restatement
As many readers are probably aware, the American Law Institute (ALI) has been working on a proposed Restatement of the Law of Liability Insurance since 2010. As with other ALI Restatements, the Liability Insurance Restatement purports to "clarify" existing state law in a given area. Here, the Restatement would express the standards and rules to be applied to both insurers and policyholders in disputes over insurance coverage for liability claims. ALI Restatements are often highly persuasive with judges, who frequently cite them in court decisions.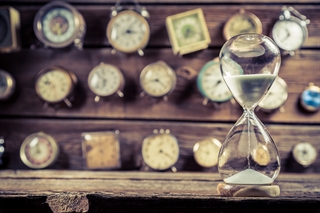 The draft Restatement was scheduled for an approval vote on May 23, 2017, during the ALI's annual meeting. However, on that same day, ALI announced that rather than holding the vote as scheduled, the drafters "agreed that another year of work" was needed.
The delayed vote was not altogether surprising, as the draft has been highly controversial since it was first issued. Indeed, many insurance carriers, and the attorneys who represent them, contend that a significant number of its provisions fail to reflect the law as applied in most jurisdictions, and instead attempts to take the law in a decidedly policyholder-friendly direction. Advocating for a change in the law is ordinarily beyond the scope of ALI's Restatements.
While the draft Liability Insurance Restatement contained many controversial provisions which cannot be summarized in a blog post, two provisions in particular garnered heavy criticism and indeed appear to be at odds with current Wisconsin law.
The draft Restatement addressed the consequences of a breach of the duty to defend by carriers, stating that carriers who breach such a duty automatically forfeit all coverage defenses to the claim. The loss of coverage defenses would apply regardless of the immateriality of the breach and the availability of contract damages to fully compensate the policyholder. As has been noted by critics of the Restatement, this appears to be the law in only a very small number of jurisdictions. Indeed, Wisconsin law seems to reject the Restatement's proposed rule on this point. See Maxwell v. Hartford Union High Sch. Dist., 2012 WI 58 (breach of the duty to defend makes carrier liable for all costs that naturally resulted from the breach, but does not make it liable for uncovered claims; breach does not expand or create coverage).

The draft Restatement would require insurers to pay an insured's attorney fees whenever the insured substantially prevails in a declaratory judgment action brought by the insurer. This too appears to be a minority position and is also contrary to the time honored "American Rule" that makes litigants responsible for their own legal fees. It also seems to be contrary to Wisconsin law on this point. See Reid v. Benz, 2001 WI 106 (limiting earlier precedent and holding that insured was not entitled to attorney fees in establishing coverage when insurer defended under reservation).
The ALI's delayed vote does not necessarily mean that changes will be made to the Restatement before it is brought up for vote at next year's annual meeting, as currently scheduled.
Copyright © 2020 Godfrey & Kahn S.C.
National Law Review, Volume VII, Number 151