Policy Endorsement that is Silent Regarding Stacking of UIM Coverage Nonetheless Supersedes Prior Endorsement Permitting Stacking
In reversing a lower court's decision favoring policyholders, the Wisconsin Court of Appeals held that stacking of underinsured-motor-vehicle (UIM) coverage was not permitted by an auto policy after an endorsement allowing stacking was superseded during the policy renewal process.
In Trzebiatowski v. State Farm Mut. Auto. Ins. Co., Norbert and Rebecca Trzebiatowski sued their insurer, State Farm, for denying half of a $200,000 claim for UIM coverage. The claim arose soon after the Trzebiatowskis' son died in a car accident in the fall of 2012. The at-fault driver's insurance paid the Trzebiatowskis its policy limit as part of a settlement. As a result, the Trzebiatowskis sought additional damages from their insurer for losses that the at-fault driver could not pay.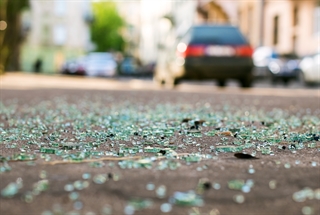 The Trzebiatowskis had two vehicles insured with State Farm under two policies. Each vehicle had $100,000 of UIM coverage. Thus, the Trzebiatowskis sought to "stack" coverage to collect maximum coverage under both policies. The Trzebiatowskis filed a $200,000 claim, but State Farm paid only half, arguing that the Trzebiatowskis had agreed to an anti-stacking policy months before the accident.
The Trzebiatowskis denied agreeing to those terms and subsequently sued State Farm for breach of contract and bad faith. The case centered on whether the terms of a renewed policy were in effect during the accident. The Trzebiatowskis originally received a policy booklet that prohibited UIM stacking but also contained an endorsement permitting stacking. When the policy was subsequently renewed, the endorsement permitting stacking was superseded by a different endorsement that did not mention UIM changes. 
The Trzebiatowskis argued that since the new endorsement did not identify any changes to UIM coverage, the old endorsement that permitted stacking was still effective. The court of appeals rejected this argument, holding that since the endorsement permitting stacking was unambiguously superseded, UIM coverage was then determined by reference to the original policy booklet which prohibited UIM stacking. 
The Court of Appeals found that the lower court erred in granting the Trzebiatowskis' motion for breach of contract and statutory interest and reversed on those points. The Court, however, upheld the lower court's dismissal of bad faith claims because State Farm had a reasonable basis to deny the claim.
Copyright © 2021 Godfrey & Kahn S.C.
National Law Review, Volume VII, Number 41