Ransomware Threats a Concern [INFOGRAPHIC]
Takeover by ransomware–malware installed on computers that allows criminals to remotely lock the computer and demand a ransom to release files and programs–is a concern to 88% of IT professionals, a study by Spiceworks found. What's more, almost one-third of IT pros have experienced a ransomeware attack at their organization.
According to Microsoft, ransomware is usually installed when a malicious email attachment is opened; or by clicking a malicious link in an email message, instant message or on a website, including a social networking site. Ransomware can even be installed when simply visiting a malicious website.
You can find out more about ransomware and what to do about it below: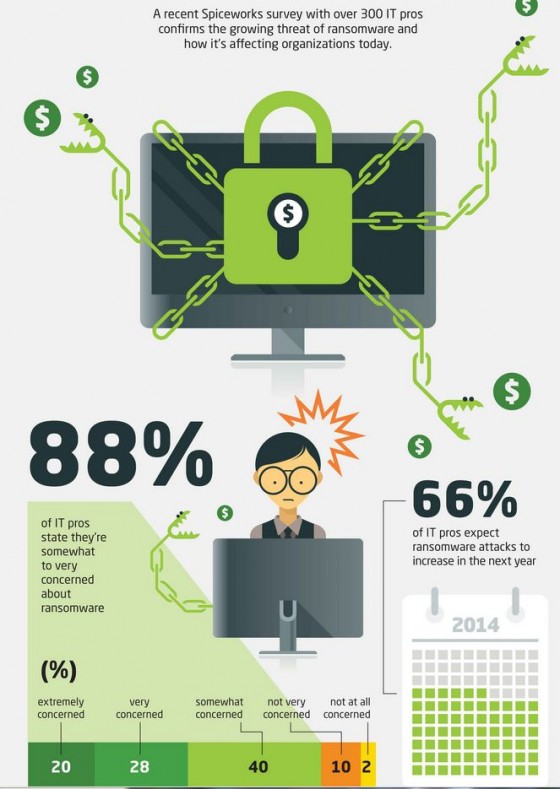 Risk Management Magazine and Risk Management Monitor. Copyright 2021 Risk and Insurance Management Society, Inc. All rights reserved.
National Law Review, Volume IV, Number 289