The Risks of Social Media: Legal Limits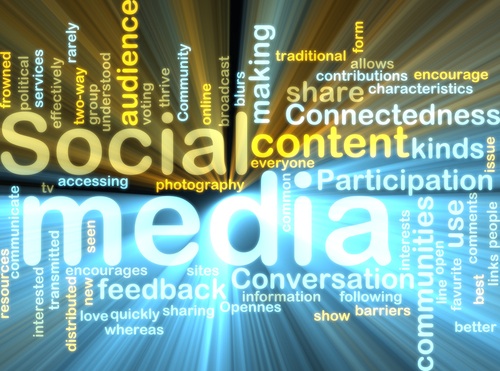 As we all know by now, social media can be both a great marketing and networking tool, as well as a good excuse for employment termination if mishandled — or worse, a lawsuit.
For instance, did you know that the Federal Trade Commission is watching those social media sites that promote a product or service? In the FTC's December 2009 guidelines, it states that, among other things, those promoting a product/service on the internet (via Facebook, Twitter or any other form of social media) must incorporate a disclosure page or statement telling of the financial agreement between those giving testimonials about the product/service and the company itself.
Under the Guidelines, endorsements must reflect the genuine beliefs or opinions of the endorser and cannot otherwise be deceptive. In addition, the endorser must be a bona fide user of anything given of value to the endorser. For example, a blogger who reviews a product given to her for that purpose should disclose that it was provided by the manufacturer, and not purchased. Most do not follow this simple rule.
Understanding the legal implications of what is presented on your social media site can be confusing. To break it all down for us, Law.com issued a nice online article this morning, entitled "Minimizing the Legal Risks of Using Online Social Networks." In our continuing coverage of the risks of social media, I present you with a breakdown of the piece:
Copyright: If you are using text, audio, video or images on your site that you did not create yourself, you may be violating an individual's or organization's copyright. However, if your posting qualifies as "fair use," then use of the content will most likely not be questioned. Common situations of fair use include criticism, comment, news reporting and education.
 
Trademark: As the article states, "If you are using another's trademark, you may be liable for infringement, where the owner can establish that your use of its mark or a mark similar to it will likely cause consumer confusion as to the source of the material." And if it is proven that your conduct diluted the strength of the owner's trademark, there may be potential for further liability.
 
Defamation: This is a huge topic in the realm of social media and the risks involved. In general terms, a defamatory statement is "a false and disparaging statement about another which causes injury to reputation (or in some cases causes emotional distress)." Along with individuals, businesses and products can also be defamed, sometimes causing reputation and financial damage (cue lawsuit).
 
Confidentiality: This section is geared towards those whose profession involves confidentiality
agreements (lawyers, doctors, advisers, etc.). If there is proof of a breach of this agreement, possible sanctions "may include termination of employment, loss of professional license, potential significant civil liability (such as in the context of trade secret dissemination), or even criminal liability."
These are just a few of the potential legal risks of social media. And as society continues to move to even more of an online presence (for both personal and business aspects), we will continue to learn the possible implications of a web 2.0 world.
The above article is reprinted from the Risk Management Monitor - the official blog of Risk Management magazine .
Reprinted with permission from the Risk Management Monitor. Copyright 2010 Risk and Insurance Management Society, Inc. All rights reserved.
National Law Review, Volume , Number 180