Data Analytics as a Risk Management Strategy
In our increasingly competitive business environment, companies everywhere are looking for the next new thing to give them a competitive edge. But perhaps the next new thing is applying new techniques and capabilities to existing concepts such as risk management. The exponential growth of data as well as recent technologies and techniques for managing and analyzing data create more opportunities.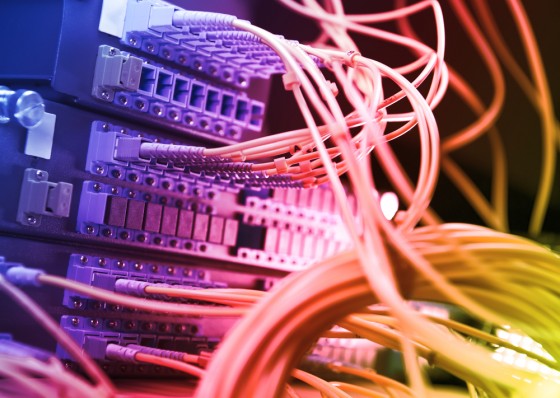 Enterprise risk management can encompass so much more than merely making sure your business has purchased the right types and amounts of insurance. With the tools now available, businesses can quantify and model the risks they face to enable smarter mitigation strategies and better strategic decisions.
The discipline of risk management in general and the increasingly popular field of enterprise risk management have been around for years. But several recent trends and developments have increased the ability to execute on the concept of enterprise risk management.
First, the amount of data being produced everywhere has exploded and continues to accelerate. The typical executive today is swamped by data coming from all directions. Luckily, just as the raw amount of data has grown, the cost of the hardware to store data has decreased at an exponential rate. For example, in the last 10 years, retail hard-drive costs have dropped from about $1.20 per gigabyte (GB) in 2004 to about 4 cents per GB today. What's more, the cost of hardware to store all that enterprise data is quickly becoming negligible.
But such huge amounts of data present a problem: Somebody has to manage and analyze it. All data is not equally important or relevant to the problems business executives need to solve or the risks they're trying to manage. The explosion of data has created a greater amount of helpful and relevant data, but it can get lost in an even greater amount of useless, irrelevant, and distracting data. So an effective data management and analytics program is crucial to take advantage of the opportunities resident in the new flood of data.
One job of analytics is to sort the important from the unimportant and analyze and synthesize the data in new ways that create actionable information. Fortunately, the tools and techniques to manage large volumes of data have been progressing over the past several years. In particular, there has been a lot of buzz about big data. The field of big data has developed from a specific platform to manage large volumes of data into an entire ecosystem of related technologies. These tools are critical to the process of picking out the grains of useful intelligence from the vast quantities of distracting chaff that are characteristic of many big data sources.
Of course, all the recent technical developments and analytic techniques that make it possible to extract actionable information from a flood of data are all professionally exciting—if you're an analyst. However, analytics for analytics' sake does not help an organization. Often, analytics groups can remain isolated from the business itself. When such groups ultimately present what they have discovered, they may simply talk about the part most interesting to them—the analytics process—rather than focusing on the resulting information.
It is important to remember that actionable information is the ultimate goal of the entire exercise. The information must reach the decision makers in an understandable form when it is needed—the right information at the right place and at the right time. When designing information systems or even just presenting information to business executives, it is important for technical professionals to keep technical details to a minimum and focus on the actionable information. A feedback mechanism is critical. Users of the information must have a method to tell the creators of the information whether it was sufficient, correct, timely and understandable.
It's been said that the three most important factors in real estate are location, location, and location. Similarly, the three most important factors in effective analytics are data, data, and data. Good data can sometimes make up for mediocre analytics, but even the best analytics will never produce anything useful from poor data.
Where should a business begin to leverage the new data and risk analytics? It has to start with the data itself. So start collecting and storing the data that's available to you. Every business generates vast amounts every day. Collecting, managing, and analyzing internal data is necessary; but by looking outside the organization at social media, government data sources and third-party data vendors, a company can really begin to illuminate the environment in which it operates.
Managing data for analytics is a specialized field in its own right, and a topic for another day. But the business that can effectively leverage data and analytics to manage the risks it faces will be rewarded by seeing the future more clearly, making better decisions and ultimately being more successful than those companies that cannot.
Article authored by Phil Hatfield, modeling data services executive for ISO Insurance Programs and Analytic Services (IPAS), a Verisk Analytics (Nasdaq:VRSK) business.
Risk Management Magazine and Risk Management Monitor. Copyright 2022 Risk and Insurance Management Society, Inc. All rights reserved.
National Law Review, Volume IV, Number 348