Executive Order Calls for Review and Reform in H-1B Program
President Donald Trump signed an Executive Order, called "Buy American and Hire American," on Tuesday in Kenosha, Wisconsin. In that order, President Trump directed the Secretary of State, the Attorney General, the Secretary of Labor and the Secretary of Homeland Security to suggest reforms to "help ensure that H-1B visas are awarded to the most-skilled or highest-paid petition beneficiaries." However, the order did not put into place any immediate changes to the H-1B program as it currently stands. In addition, many changes could require the legislative or rule-making processes to become effective, which will take time. The President also directed the agencies named above to review the immigration system and propose rules or issue new guidance as necessary to protect U.S. workers and prevent fraud and abuse. The order did not set a deadline for proposed changes.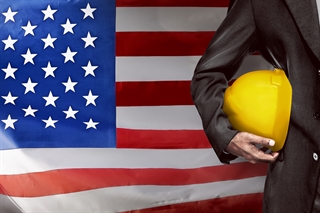 Copyright © 2021 Godfrey & Kahn S.C.
National Law Review, Volume VII, Number 110