Federal Contractors: Are You Using The Newly Renewed Office of Federal Contract Compliance Programs Voluntary Self-Identification of Disability Form?
The Office of Federal Contract Compliance Programs (OFCCP) announced on Jan. 31, 2017, that the Office of Management and Budget (OMB) renewed the voluntary self-identification form for individuals with disabilities through Jan. 31, 2020. Other than the updated expiration date, the form remains the same and federal contractors should begin using it in practice immediately.
As a reminder, federal contractors subject to Section 503 of the Rehabilitation Act of 1973, which are those employers with 50 or more employees and a single federal contract over $50,000, must invite applicants and employees to self-identify as individuals with disabilities using the published form. Applicants must be asked to self-identify at the pre-offer and post-offer stages and employees must be asked to self-identify every five years. In addition, employers must remind their employees at least once during the years between invitations that they may voluntarily update their disability status at any time.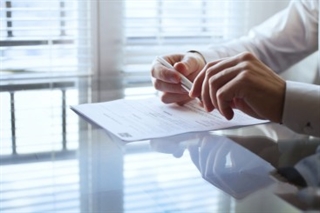 Instead of using a hard copy, federal contractors may elect to create an electronically fillable version of the form. To meet the OFCCP's requirements, the form must:
Display the OMB number and expiration date located on the form;

Contain the text of the form without alteration;

Use a sans–serif font, such as Calibri or Arial; and

Use at least 11–pitch for font size (i.e., the number of characters and spaces per inch) with the exception of the footnote and burden statement, which must be at least 10–pitch in size.
Copyright © 2017 Godfrey & Kahn S.C.