Can Britney Spears Ward Off Piracy?
Pirates remain a notable risk for businesses that involve maritime activities like shipping for supply or distribution. While it's easy to dismiss the idea with images of wooden ships, gangplanks and a thoroughly unwashed Johnny Depp, the face of piracy has changed, but it has far from disappeared.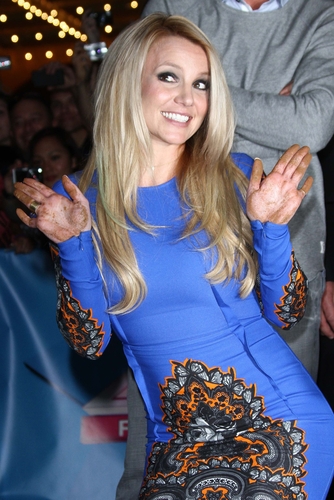 In the last decade, increased pirate activity out of war-torn Somalia have drawn considerable media attention, especially as hundreds of ships were attacked and dozens hijacked and their crews held hostage. Pirates earned an average of $4.87 million per ship in 2011, a huge financial toll for businesses that was only compounded by rising need for kidnap and random insurance for crews.
Yet the Horn of Africa and the Suez Canal are not the most perilous seas. Australia's News Limited reported, "Shipping industry figures show that the waters around Indonesia and the Malay Peninsula is the world's hotspot for pirates." The International Maritime Bureau found that Indonesia has experienced a more than 50% surge in pirate attacks in the first half of 2013. Of the 48 attacks reported, 43 involved pirates boarding vessels and assaulting the crew. West Africa has also grown as a hotspot, and the Control Risks RiskMap Maritime 2013 also highlighted high conflict potential at sea off South Korea, Nigeria, and Bangladesh.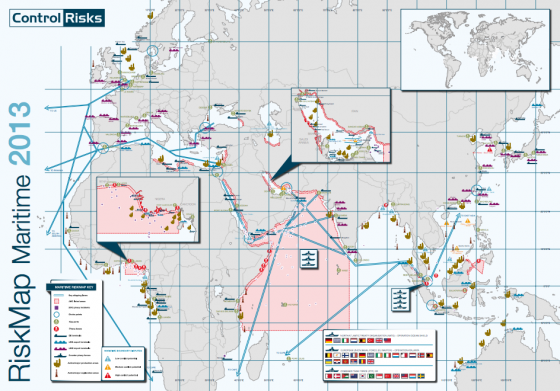 Some experts are turning to more creative measures to ward off pirates, Time magazine reported this week. To deter pirates from approaching supertankers off the east coast of Africa, merchant navy officer Rachel Owens said ships have begun blasting the musical stylings of Britney Spears. "Her songs were chosen by the security team because they thought the pirates would hate them most," Owens said. "These guys can't stand Western culture or music, making Britney's hits perfect."
It's a colorful approach to consider, especially as Hollywood turns a spotlight on mismanaged pirate attacks with the new Tom Hanks movie "Captain Phillips." Let's just not take it too far – as Steven Jones, of the Security Association for the Maritime Industry, told Time, "I'd imagine using Justin Bieber would be against the Geneva Convention."
Risk Management Magazine and Risk Management Monitor. Copyright 2018 Risk and Insurance Management Society, Inc. All rights reserved.