Limit Organizational Exposure During the Polar Vortex
A polar vortex has gripped large areas of the Northern United States, and all-time lows are being approached in parts of Midwest states like Iowa and Illinois. This frigid weather phenomenon is defined by the National Oceanic and Atmospheric Association (NOAA) as a large area of low pressure and cold air that normally surrounds the North and South poles. But during unstable conditions, the Arctic air can expand and drift southward to North America.
The extreme cold has led to several injuries and six deaths, including an auto accident that killed a couple, a man who likely froze to death in his Milwaukee garage and another man struck by a snow plow in the Chicago area.
The weather system has also forced the closure of schools, businesses and even the United States Postal Service in some areas, and warnings are in effect for workers to stay home and keep off the roads.
Driving Tips
Some people must get out and drive, however, and so whether making deliveries, heading to or from work, or running necessary errands, drivers and asked to use heightened caution.
At this time last year when preparing for the "weather bomb," AAA recommended precautions that can be applied during a polar vortex, including this basic tip: Accelerate and decelerate slowly. Applying the gas slowly when accelerating is the best method for regaining traction and avoiding skids, AAA said, cautioning that it takes time to slow down for a stoplight as it takes longer to slow down on icy roads.
Building Tips
Looking inside your organization's physical foundation is also critical to its resilience. In addition to clearing snow from driveways and de-icing entrances, organizations should be cognizant of how such brutally low temperatures can impact their workplaces. For example, Interstate Restoration offers tips on how to address a building's infrastructure during winter weather.
For example, if your pipes are found to be frozen, Interstate Restoration offers suggestions to reduce the likelihood of a burst:
Turn off water to the building at the main water shutoff valve
Inspect the pipe closely for cracks and note any that you find
If you find cracks, call a plumber for advice before doing anything else
If there is no damage present, add a space heater to the area or use a hair dryer to gradually warm the pipe. If the outside temperature is expected to rise, you can also wait for the pipe to thaw on its own before turning the water back on. PROCEED WITH CAUTION: Never use any type of open flame or torch to thaw pipes.
Outdoor Working Tips
The Department of Labor recommends that employees working in frigid temperatures avoid alcohol, smoking and some medications to help minimize risks.
As previously reported, the best way to avoid cold stress is by wearing proper clothing. The type of fabric makes a difference as well. For example, cotton loses its insulation value when it becomes wet, while wool, silk and most synthetics retain their insulation even when wet.
Here are some clothing tips for workers in cold environments:
For better insulation wear at least three layers of clothing: An inner layer of wool, silk or synthetic to wick moisture away from the body; a middle layer of wool or synthetic to provide insulation even when wet; and an outer wind and rain protection layer that allows some ventilation to prevent overheating.  Avoid tight fitting clothing.
Wear a hat or hood to help keep the entire body warm. Hats reduce the amount of body heat that escapes from the head.
Wear insulated boots or other appropriate footwear.
Keep extra clothing (including underwear) handy in case clothing gets wet.
Do not underestimate the wetting effects of perspiration. Venting of the body's sweat and heat can be more important than protection from rain or snow, according to the DOL.
The Occupational Safety and Health Administration (OSHA) also issues guidelines, suggesting that heavy work be scheduled for the warmer part of the day, and to assign employees to work in pairs to lessen the risk of cold stress.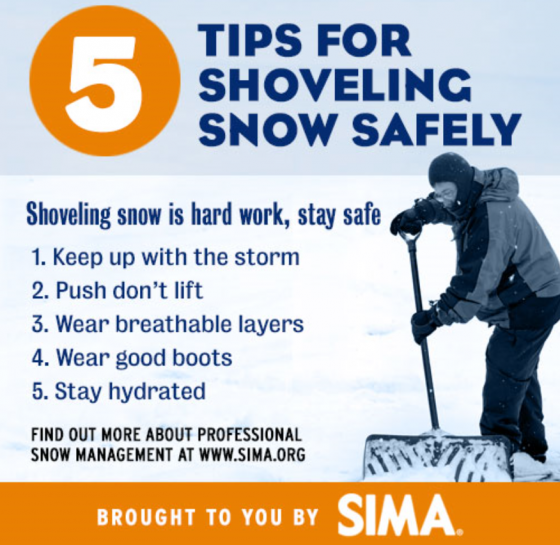 Risk Management Magazine and Risk Management Monitor. Copyright 2021 Risk and Insurance Management Society, Inc. All rights reserved.
National Law Review, Volume IX, Number 30