Superbugs in Your Supermarket Chicken
The use of antibiotics in animal feed has been widely publicized in recent years, with studies presenting alarming evidence of the amounts and types of drugs used and their effect on consumers. A new study, however, sheds an even more alarming light on the situation.
Canada's CBC TV recently launched an investigation, which found that a whopping two-thirds of samples of chicken found at major grocery stores in some of Canada's biggest cities has bacteria resistant to at least one antibiotic. As the study asserts, this is not unusual. What frightened researchers was the fact that some of the bacteria found were resistant to six, seven or eight different types of antibiotics.
"This is the most worrisome study I've seen of its kind," said Rick Smith, the head of Environmental Defence, a consumer advocacy group.
But, as Wired science blogger Maryn McKenna points, out, this is not a problem with only Canadian meat, it is a worldwide problem. She points to an annual report published by the U.S. Food and Drug Administration, which "monitors the prevalence of antimicrobial resistance among foodborne bacteria, specifically, Salmonella, Campylobacter, Enterococcus and Escherichia coli." Their findings are not far off from those of Canada's CBC TV. The following is just one chart from the report showing the prevalence of resistant bacteria in store-bought meats:

The problem for us humans lies in the fact that routine use of antibiotics on farms contributes to the surge in antibiotic-resistant infections among people. And, as Grist writer, Tom Philpott points out, "MRSA — an antibiotic-resistant staph infection — now kills more Americans than AIDS."
This topic seems to be of little concern to the FDA, and seems even less worisome to the CDC. So if the two organizations that are supposed to fight for food safety and disease control and prevention are putting forth little, if any, effort, who will protect us?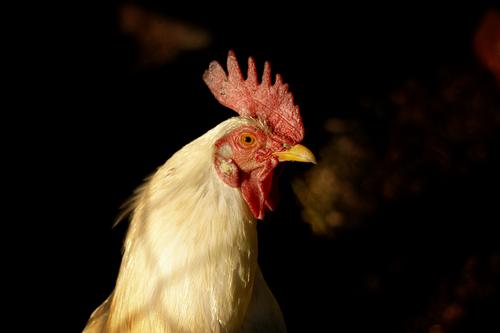 Risk Management Magazine and Risk Management Monitor. Copyright 2022 Risk and Insurance Management Society, Inc. All rights reserved.
National Law Review, Volume I, Number 48