Business Continuity Awareness Week Takes On Emergency Preparedness
Resilience is constantly on the minds of risk professionals. If last year taught us anything—between ransomware attacks, natural disasters, and pandemics, just to name a few examples—it is that businesses have unlimited reasons to plan for major disruptions.
To help professionals address emergency preparedness, the Business Continuity Institute (BCI) has initiated the annual Business Continuity Awareness Week (BCAW), May 14 through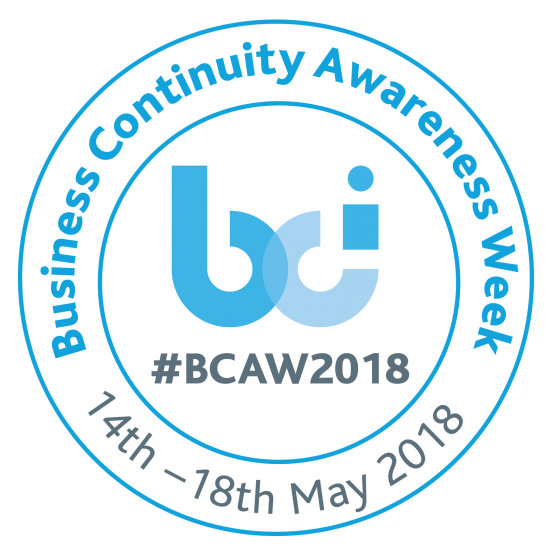 May 18. The online event will feature 29 webinars tackling a variety of issues under the resiliency umbrella, including crisis leadership, workplace recovery and data breaches that will be hosted by BCI members and organizations such as Amazon and Google. Additionally, BCI will host three onsite launches for its organizational resilience manifesto in London, Toronto and Sydney.
BCI uses the global event as a vehicle to raise awareness of the profession and demonstrate the value effective business continuity management can have to organizations of all sizes. The organization is also hosting a blog writing competition and a photo face cut-out contest with Amazon vouchers for prizes.
Other resources include BC24, an interactive roleplay game where you and up to five colleagues can test your responses in an emergency and tackle the challenge of recovering after an incident. The game is designed to encourage critical thinking about the importance of decisions made in a crisis and demonstrates how these decisions can impact the wider organization. There is free access to the game for the month of May only.
In an effort to bring BCAW awareness into the workplace, BCI advises risk managers to initiate campaigns in their companies, with suggestions including:
Run an exercise. You can use BC24 or devise your own exercise to ensure that employees and colleagues are informed on what to do during an incident.
Host Q&A sessions. These can be in-person or on social media channels. Asking your staff important questions relating to your incident response strategies can help in identifying your training needs.
Circulate your documentation. Does your staff know where to find your business continuity plans? Why not circulate them to everyone, asking for feedback or questions.
Hold competitions. You put some fun into learning by holding your own contests. Devise a quiz relating to your business continuity plan, or even send staff members on a scavenger hunt for clues relating to an incident.
Host a webinar. BCI will host webinars throughout BCAW, however, there may be a topic relevant to your organization or discipline that it does not cover. You can contact the BCI with questions on how to host a webinar and the best ways to engage your staff.
Publish white papers. Every organization approaches disaster recovery in a slightly different way. You can share your analysis with staff members by publishing white papers from various disciplines. This raises awareness about resilience and helps employees understand your organization in more depth. You can email yours to BCI here, and it may publish via its news channel through BCAW.
Social media. Social media campaigns will be running throughout the week, asking questions about business continuity and organizational resilience. Tweet BCI at @thebceye with your BCAW activities to inspire other organizations.
Stay tuned next week for a Q&A with BCI's Executive Director David Thorp, who will discuss the importance of business continuity.
Risk Management Magazine and Risk Management Monitor. Copyright 2020 Risk and Insurance Management Society, Inc. All rights reserved.
National Law Review, Volume VIII, Number 127