Colorado Court Overturns $1.3 Million Trade Secret Award Because Design Isn't Secret
Businesses often go to great lengths to protect the secrecy of an essential product design or valuable manufacturing process. But if that design or process is commonly known in the industry, it isn't actually secret and won't be protected under trade secret law. One business recently had a $1.3 million jury award for trade secret misappropriation overturned when the Colorado Court of Appeals ruled that its sealed bearing pack design was not a trade secret. Hawg Tools, LLC v. Newsco Int'l Energy Servs. USA, Inc., 2016 COA 176M.
The Design of Sealed Bearing Packs For Mud Motors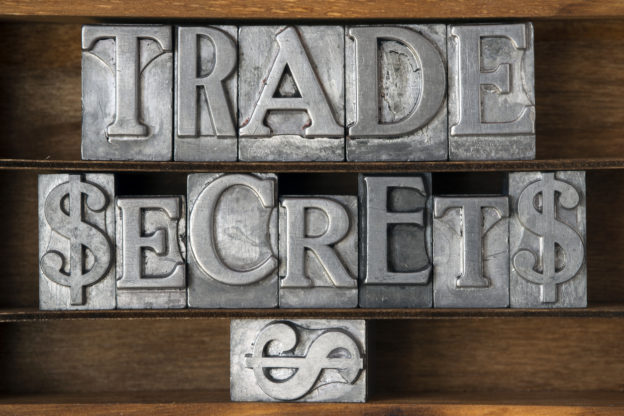 Hawg Tools supplies and rents equipment used by oil and gas drilling companies. One of the tools supplied by Hawg Tools is called a mud motor, which is inserted into an oil well hole for drilling operations. One of the components in the mud motor is a bearing pack that allows a tubular shaft to turn the drill bit without friction. Bearing packs can be either wash bearing packs, which leave the bearings exposed to the surrounding drilling fluid, or sealed bearing packs, which are sealed to prevent fluid from entering the bearing assembly. Sealed bearing packs last for days whereas wash bearing packs last only a few hours. Consequently, the sealed packs permit drilling to continue longer before maintenance is required.
In 2008, Daniel Gallagher, the owner of Hawg Tools, arranged for a designer, Joe Ficken, to design the sealed bearing packs to be used in mud motors for one of Gallagher's prior businesses. Gallagher did not request any special features or customizations for the sealed bearing packs. Ficken stated that the design was simple and took him only two days to complete. Through a series of assignments, all rights in Ficken's design were assigned to Hawg Tools.
Hawg Tools Files Lawsuit For Misappropriation of Trade Secrets
In 2011, Ficken accepted a job at Newsco, an oil and gas drilling operation that also uses mud motors, where he was asked to design sealed bearing packs for Newsco's use. In 2013, Gallagher discovered that Ficken had designed a sealed bearing pack for Newsco that was similar to the design he had assigned to Hawg Tools. Gallagher filed a lawsuit against Newsco and Ficken for misappropriation of a trade secret, as well as other claims, based on Newsco's use of the similar sealed bearing pack design.
The case went to trial and a jury returned a verdict of $1.3 million in favor of Hawg Tools on its trade-secret claim, with additional damages awarded on other claims. The trial court denied defendants' post-trial motions and the defendants appealed to the Colorado Court of Appeals.
Step One: Is It A Trade Secret?
The Court of Appeals determined that Hawg Tools had provided ample evidence at trial to establish that Newsco's design of its sealed bearing pack was essentially the same as its own design. But the appellate court also found that Hawg Tools failed to provide sufficient evidence that its design was in fact a trade secret.
The Colorado Uniform Trade Secret Act defines a trade secret to include "the whole or any portion . . . of any . . . design . . . which is secret and of value." The Court of Appeals thus looked at whether the design of Hawg Tools' sealed bearing pack was in fact secret and not a matter of public knowledge or of general knowledge in the trade or business.
The Court acknowledged that a design may be a protectable trade secret if it includes a combination of elements in the public domain that is unique and the unified design or operation of those elements provides a business with a competitive advantage. However, if the design is not unique to the business, the publically known elements typically will destroy an attempt to characterize it as a trade secret.
In examining the evidence regarding the design of the sealed bearing packs, the Court found that Hawg Tools did not show that its design was different from other designs that were publically available at the same time. In fact, the Court noted that sealed bearing packs had been around since 1971. Evidence in the record showed that Hawg Tools' design was "of public knowledge or of a general knowledge" in the mud motor manufacturing business. Therefore, the Court ruled that there was insufficient evidence that the design was secret. The Court overturned the jury's verdict on the misappropriation claim, depriving Hawg Tools of the jury's $1.3 million award. It is unclear whether Hawg Tools will seek review at the Colorado Supreme Court.
Lessons Learned
Trade secrets must be truly secret to be protected under trade secret laws. Businesses may utilize various legal means to protect confidential information that may not rise to the level of a trade secret, including using non-disclosure agreements and other contractual restrictions. But in order to allege a claim of misappropriation of a trade secret, the design, process, or formula at issue must not be in the public domain or known within the industry.
Copyright Holland & Hart LLP 1995-2022.
National Law Review, Volume VII, Number 49